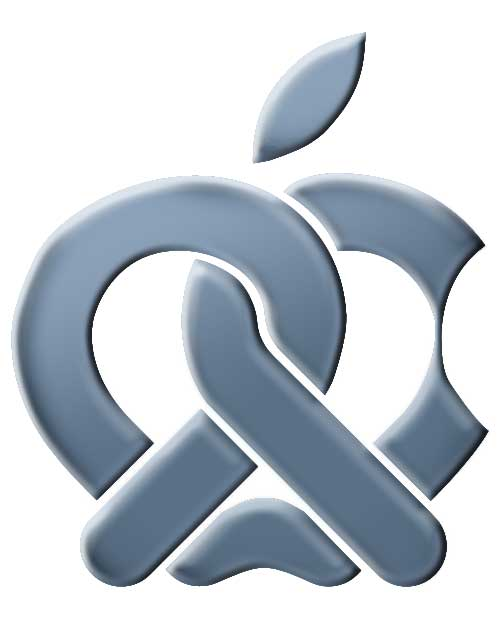 MacBUS
The Macintosh Business Users Society
of Greater Philadelphia

Meeting Site:
The University of the Arts
320 S. Broad Street
Philadelphia, PA 19102
Street Map from Yahoo Maps
Our Mailing Address:
MacBUS
PO Box 14513
Philadelphia, PA 19115
Meeting Info:
Directions
2004 MacBus Full Page Calendar
2004 MacBus Multi-Page Calendar
Next Meeting
March Meeting
March 30th, 2004 @ 6:45pm Q and A begins.
Watch this space for the presentation announcement!!!
MacBUS Elections
to be held in March
MacBUS elections will be held in March. The MacBUS board is soliciting names of members who are interested in assuming a role in the continued success of MacBUS. If you know a MacBUS member who would like to participate, even on a very limited basis, encourage them to e-mail their name and interest to Board at MacBUS dot org. MacBUS is always in need of members who can fulfill the roles of program coordinators, board members, public relations, publicity representatives as well as member who can assist in meeting arrangements and helping with mailings.
If you can devote only a few hours a month to help our group, MacBUS would welcome an opportunity to talk to you and match your interests to the needs of the group. While the Board has grand plans for further developing the group into a resource for members on many different levels, it takes the efforts of many group members to ensure the success of those plans. Please consider helping MacBUS today and contact the board!!
Whats New?
Save the Date: Saturday, April 3, 2004. Spend an afternoon with David Pogue speaking on "The Secrets of Panther." at Gloucester County College in Sewell, NJ.
WANTED – ride to Gloucester College from Philadelphia (or one of the suburban train stations) and back. Will contribute to the gas and am a fairly good navigator. Email Sarah or call 215-561-1911. Thanks – Sarah Robbertze
OFFERED – I would be happy to drive anyone coming from the Jamesburg (Monroe Twp) area going to the Pogue event, or would like a ride with someone from the Princeton area. Please call: 609 860-5998. Would also like to have specific directions from the NJ Turnpike. Thanks, Judy Levin
MacDinner 15 is being hosted by PMUG with guest host Bob "Dr. Mac" LeVitus on Monday, May 10, 2004 from 6:30 PM to 10:00 PM at Charlie Brown's Steak House at the Palmer Inn. Visit www.macdinner.org to register.

Apple releases Battery Updater 1.1
The Battery Update enhances the performance of the battery to ensure that full capacity is available for your PowerBook or iBook.
Download Apple Battery Updater 1.1 (208 K)
Requirements: Mac OS X 10.2 or later, supported iBook or PowerBook.
| | |
| --- | --- |
| iBook | (Dual USB) |
| iBook | (Late 2001) |
| iBook | (Opaque 16 VRAM) |
| iBook | (32 VRAM) |
| iBook | G4 (12-inch) |
| iBook | G4 (12-inch) |
| iBook | G4 (12-inch DVI) |
| iBook | G4 (15-inch FW 800) |
| iBook | G4 (17-inch) |
| iBook | G4 (17-inch 1.33GHz) |

Apple releases Security Update 2004-02-23 (1.6 MB) via Software Update.
Apple retail stores host "Pro Days" for business professionals.
MacFixIt posts Panther Special Reports.
Apple posts Mac OS X Panther Support Site with answers, tips, discussions, downloads and etc.
Harris Fogel (Chairman-Media Arts Department The University of the Arts) is a substitute host once a month on Rich Levin's PC TALK doing an entire Mac Show. The show is broadcast by WPEN 950 AM Sunday evenings at 8 PM EST. Harris offers prizes for call ins and has interesting guests.
MacBUS still has Official MacBUS Shirts for sale!
Disclaimer: MacBUS and the webmaster are in no way liable for any conflicts, damage, lost data, or other difficulties that may arise from using software linked to or information gained from this site.
MacBUS recommends that users check MacUpdate and VersionTracker for the latest info on software updates.
Contact the MacBUS
webmaster
Contact the MacBUS
President
Thanks again to The University of the Arts for graciously hosting our meeting.


MacBUS would like to thank RouterDog for hosting our server