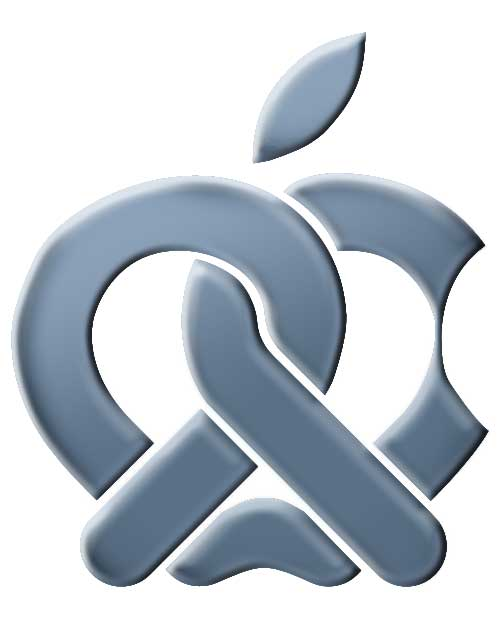 MacBUS Officers for 2002 – 2003
| | |
| --- | --- |
| President | Todd Salkovitz |
| Vice President | Irv Herzog |
| Treasurer | George Hattersley |
| Board Members at Large | Doug Baer, David Erney, Brad Hoffman, Chris Urban and Benjamin S. Waldie |
| Newsletter Editor | Chris Urban |
| Webmaster | Dan Greenberg |
Please let us know if you want to receive only the PDF version of the Connections Newsletter by clicking this link .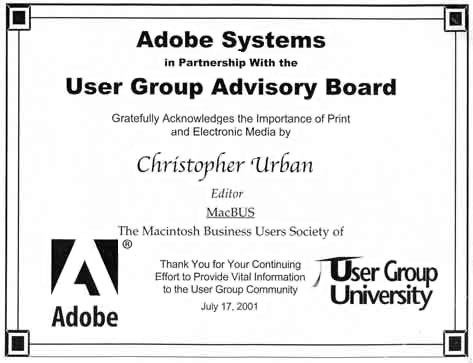 Christopher Urban, Editor of MacBUS Connections won a Special Recognition for the Newsletter over the summer of 2001 from the User Group Advisory Board.
1999 User Group Academy Awards
Small User Group Catagory
Best In Show Electronic Newsletter
Macintosh Business Users Society
Vicki Maloney, Editor
Philadelphia, PA
All MacBUS Connections Newsletters are in Adobe PDF Format.
Get Adobe Acrobat Reader