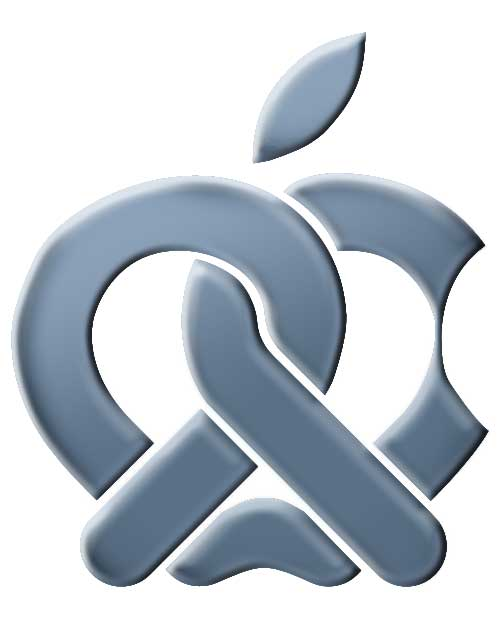 MacBUS Officers for 2002 – 2003
| | |
| --- | --- |
| President | Todd Salkovitz |
| Vice President | Irv Herzog |
| Treasurer | George Hattersley |
| Board Members at Large | Doug Baer, David Erney, Brad Hoffman, Chris Urban and Benjamin S. Waldie |
| Newsletter Editor | Chris Urban |
| Webmaster | Dan Greenberg |
Our meetings are open to the public and we encourage anyone to join us for their first meeting at no charge. First timers can also get a membership application and free newsletter. Various memberships are available and are required for subsequent meeting attendance. Membership runs from September through August.

1-Year Individual MacBUS
Membership – $40.00

1-Year Household
MacBUS Membership – $60.00

1-Year Corporate
MacBUS Membership – $100.00
Membership levels and rates
$40
Individual
$60
Household
limit 2 adults per household
$100
Corporate
(inc. up to 5 memb.)
$20
Student
with proof of student status
MacBUS Membership runs from September through August.
"I used the $25.00 coupon I got at MacBus meeting from Springboard to save on the tech service visit! So my MacBus membership has already saved me money."
Thanks-Andrew Freedman
"You have made a difference in my life," a dear friend recently said to me when, after a very short notice and with the click of the mouse, I immediately notified several hundred fraternity members of his father's death and funeral service. He and his family were very appreciative of the immediate response, encouragement and support from the membership.
The assistance, knowledge, skills, and encouragement that I regularly receive at MacBus have not only helped me professionally, but to also assist others involved in professional and civic organizations and endeavors.
I am a low end user of technology. I have been able to assist the leadership of several organizations enhance organizational effectiveness and communication, and to assist with fundraising, budgets, and correspondence.
I a most appreciative of the excellent and committed leadership and membership of MacBus, and the invaluable inspiration, motivation, knowledge, skills, and cutting edge information about hardware, software, and technology issues and trends. MacBus members willingly share their expertise, skills, resources, and experiences with others, and I have found this to be most beneficial.
The Apple platform is very user friendly and conducive to novices, and with enthusiastic and competent assistance, one can quickly and easily become knowledgeable, savvy, and productive in a minimum amount of time on a variety of hardware and software venues.
Alvin Vaughn
Member Benefits and Special Offers
Free introductory subscription to the Philadelphia Business Journal, discounts for MacAddict Magazine subscriptions, O'Reilly Books and Mind Your Own Business FirstEdge or AccountEdge, a full range of Cassady and Green products, Aladdin Systems, Inc. products, and other offers made through the Mac User Group Center.
For details on how to take advantage of these offers see your MacBUS Member's Welcome Kit or email the Board .
The goal of our monthly meetings is to provide you with an environment to meet other Mac users to exchange ideas and solve problems. Due to the nature of the room itself, we ask that you refrain from holding private conversations that impede your fellow members' ability to listen and participate. We ask you to move to the outer lobby to conduct any business or hold personal conversations.